Matthew decided to adopt himself a little kitty!
We've named the little guy Bang. He's about 3 months now, and is a little s***head. :P But he's funny, and redeems himself by cuddling with us and purring up a storm when he chooses to be nice.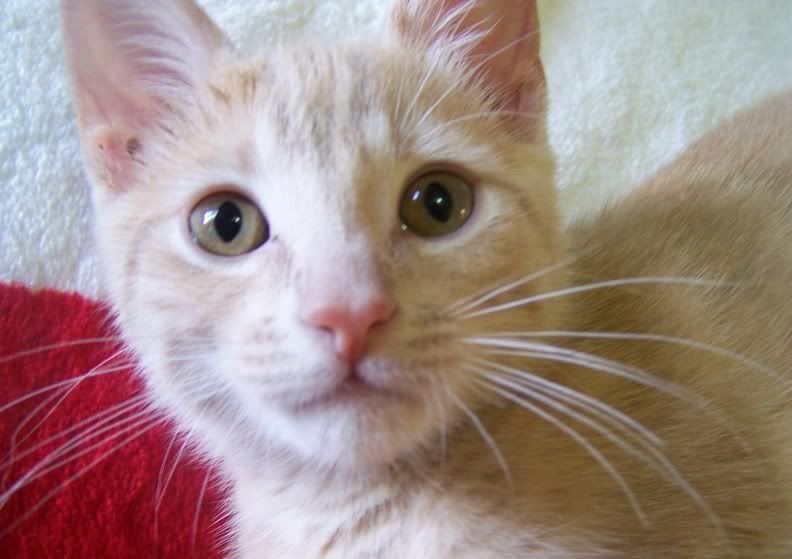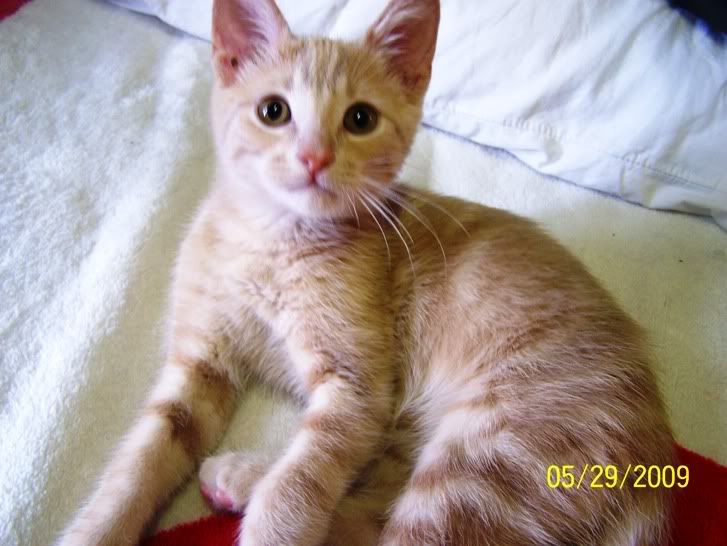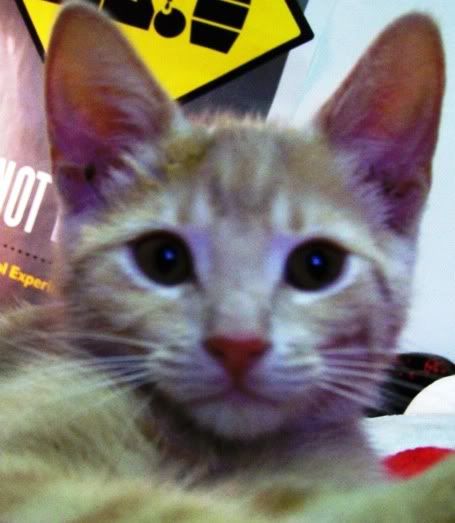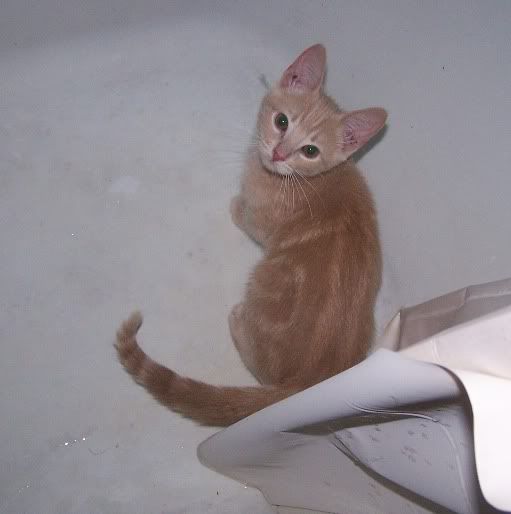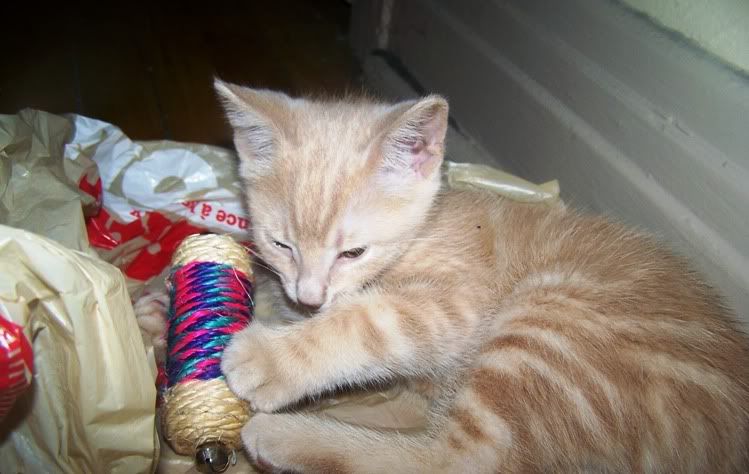 We haven't had the chance to take him for a check-up yet, as the two of us are very busy at the moment (Finishing school and changing jobs and changing apartments and ARGH!) but once we've settled in we're going to bring him. He seems quite healthy for now, he eats and drinks a lot, eliminates perfectly fine and I haven't seen any worms. And he's energetic. VERY energetic.